In the center of Dubai, the Dubai Mall is a shopping and entertainment destination of international renown. There are plenty of things to do at the mall, which has over 1,200 stores, 160 food and beverage options, and numerous attractions and activities. At the Dubai Mall, there is something for everyone, whether you are a foodie, a shopper, or an adventure seeker.
At the Dubai Mall, you can shop until you drop at a wide range of international and local brands. Dubai Mall is a shopper's paradise. The mall has everything, from high-end designer shops to low-cost fashion chains. Everything from home goods and electronics to clothing and accessories is available. The Gold Souk is a great place to find traditional gold jewelry and souvenirs.
Ride the Dubai Fountain The Dubai Fountain is one of the Dubai Mall's most famous attractions. Over 6,600 lights and 25 color projectors make up this breathtaking water and light show, which takes place every 30 minutes. The fountain, which is set to Arabic, world, and classic hits, sends water up to 500 feet into the air. You can take a boat ride on the lake or watch the show from the observation deck for a closer look.
If you're a fan of ice skating, you won't want to miss out on going to the Dubai Ice Rink. Skating lessons are also available at this Olympic-sized rink, which is on the ground floor of the mall and is open to the public. On-site, you can also rent protective gear and skates. Stop by the rink's café for some hot cocoa or a snack after your skate session.
Take a desert safari Dubai is known for its desert landscapes, and there is no better way to see them than by going on a desert safari. At the Dubai Mall, you can reserve a tour that takes you on an exciting journey through the dunes in a 4×4 vehicle. You'll get to sandboard, see the sunset over the desert, and visit a Bedouin camp where you can get a taste of Emirati food and learn about the culture.
Take a trip to the Dubai Aquarium and Underwater Zoo at the Dubai Mall. This must-see attraction is the Dubai Aquarium and Underwater Zoo. Over 400 sharks and rays are among the more than 33,000 marine animals in this enormous aquarium. Take a glass-bottom boat ride or walk through the acrylic tunnel for a close-up look at the underwater world. In addition, the zoo has a rainforest area with a variety of exotic animals and an interactive touch tank where marine life can be touched up close and personal.
At VR Park, the largest virtual reality theme park in the world, visitors can experience the future of entertainment. VR Park, which is on the top floor of the Dubai Mall, has a variety of VR experiences that will take you to new places. VR Park has rides for all ages, from roller coasters to dinosaur safaris.
At iFly, you can try indoor skydiving if you've always wanted to try it but haven't got the courage to jump out of a plane. iFly provides controlled and secure indoor skydiving on the lower ground floor of the Dubai Mall. You won't have to actually jump out of a plane to experience the thrill of freefalling. In order to guarantee a fun and secure experience, iFly has expert instructors and cutting-edge equipment.
Take a culinary journey at the Food Court The Dubai Mall's Food Court is a foodie's dream with more than 50 restaurants serving both local and international cuisine. The Food Court has everything you need, whether you want fast food, fine dining, or street food. Try some traditional Emirati dishes like hummus, falafel, and shawarma.
Visit the Burj Khalifa, the world's tallest building, to see the sights. No trip to Dubai is complete without a stop at the Burj Khalifa. Because the Dubai Mall and the Burj Khalifa are connected, visiting the observation decks on the 124th and 148th floors is simple. You will have access to interactive exhibits about the building's design and construction as well as stunning city views from the top.
Play games at the Reel Cinemas arcade If you're looking for some indoor entertainment, head to the Dubai Mall's Reel Cinemas arcade. This arcade has a lot of games for kids and adults of all ages, like air hockey and skee-ball, as well as newer games like laser tag and virtual reality experiences. The Reel Cinemas movie theater is another option for seeing the most recent blockbuster films.
Treat yourself to some pampering at the Dubai Mall Spa after a long day of shopping and sightseeing. The spa, which is on the lower ground floor, offers a variety of spa treatments and massages to help you unwind and feel refreshed. You can also relax in the sauna or swim in the pool.
Visit the Dubai Museum to learn more about Dubai's history and culture. If you want to know more about Dubai's history and culture, the Dubai Museum is a good place to start. This oldest museum in Dubai shows how Dubai has grown from a small fishing village to a modern metropolis. It is in the Al Fahidi Fort. Traditional artifacts, interactive exhibits, and life-size models of the city's landmarks can be found in the museum.
Take a boat ride on Dubai Creek, a historic waterway that winds its way through the city and is a must-see for tourists. At the Dubai Mall, you can reserve a boat tour that will take you through the creek and show you how traditional Emirati life is done. In addition to the Deira Souk and Dubai Creek Tower, which are both historic landmarks, you might even spot some traditional dhows passing by.
Visit the Dubai Miracle Garden If you enjoy flowers and gardens, you shouldn't miss the Dubai Miracle Garden. Over 45 million flowers in a variety of shapes and colors can be found in this stunning garden, which is just a short drive from the Dubai Mall. A butterfly garden and a fragrant herb garden are among the intricate floral displays and sculptures in the garden.
Take a cooking class at The Kitchen by Novikov If you're a foodie who wants to learn more about international cuisine, taking a cooking class at The Kitchen by Novikov might be a good option for you. This restaurant, which is on the second floor of the Dubai Mall, offers a variety of cooking classes taught by seasoned chefs. At the end of the class, you'll be able to taste your creations and learn how to prepare dishes from around the world.
These are your fifteen Dubai Mall activities. This renowned destination has something for everyone, from shopping and entertainment to cultural experiences and outdoor adventures. Therefore, the Dubai Mall should be on your itinerary the next time you are in Dubai.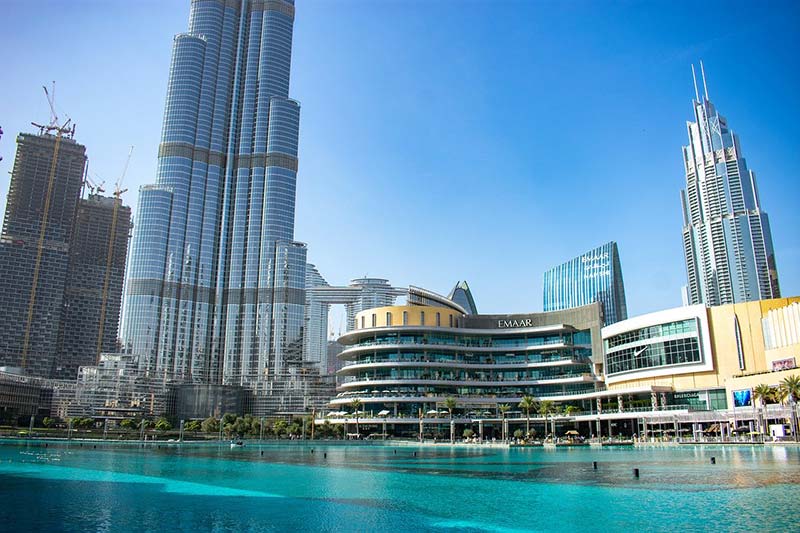 Copy:
Images from:
https://www.google.com/url?sa=i&url=https%3A%2F%2Fblog.raynatours.com%2Fthings-to-do-in-the-dubai-mall%2F&psig=AOvVaw18tzRZNutuoYUEMAVnBqEV&ust=1675602425956000&source=images&cd=vfe&ved=0CBEQjhxqFwoTCIC7zdv3-_wCFQAAAAAdAAAAABAO